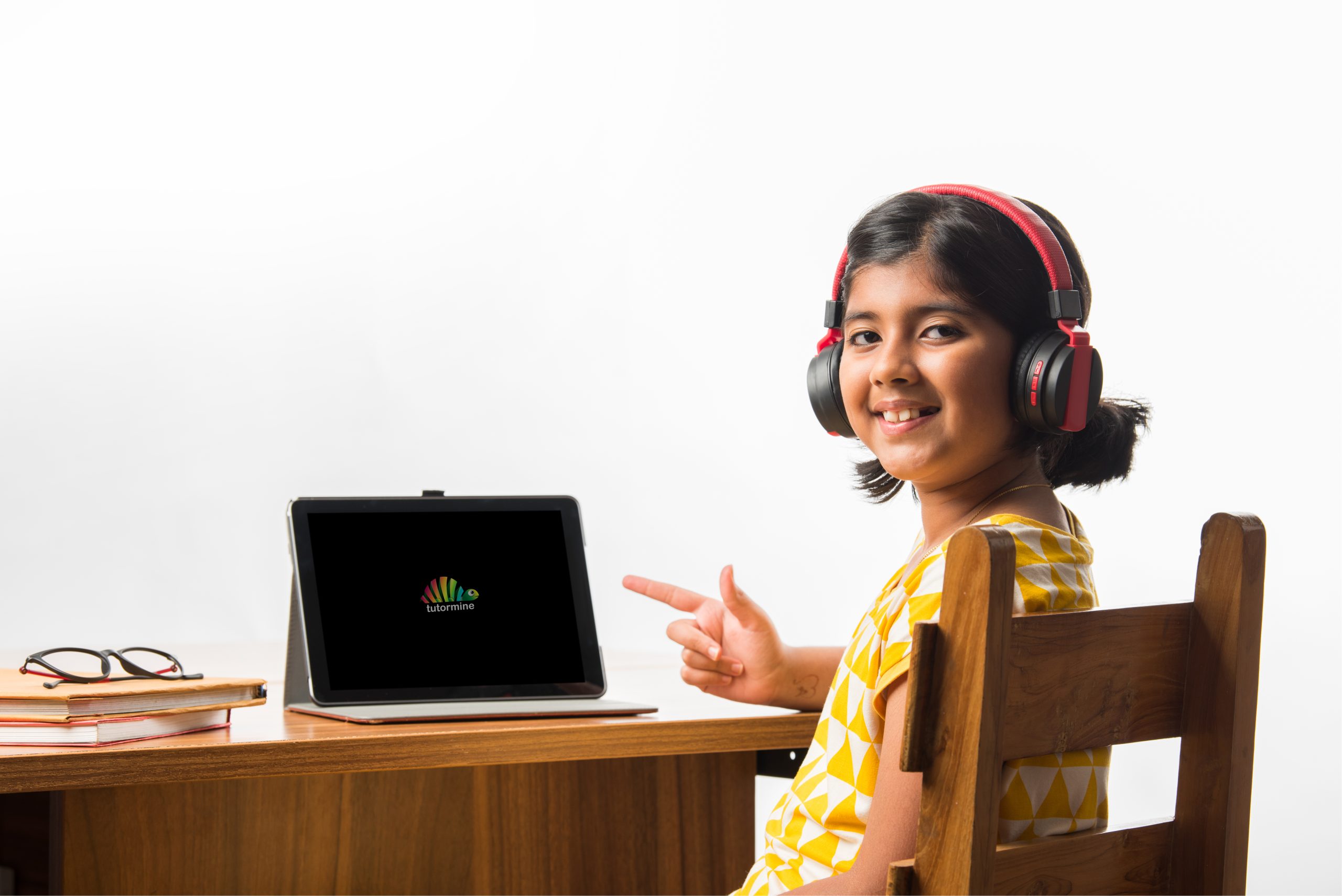 Online Tuition
Karthika P
May 4, 2022
The pandemic has wreaked havoc on all facets of our everyday life. Our economic systems toppled, public life was disrupted, and it also took a toll on our mental health. However, since everything is now slowly falling back into place, the very few benefits we reaped from the unprecedented standstill has to be reminisced. We, particularly the people of a developing country, learned how to get used to taking things online. These testing times have finally equipped us to get acquainted with working remotely, learning remotely and engaging in social activities remotely. All our activities suddenly took a digital representation, and needless to say, education was one among them. Schools and tuitions went online, opening up a vast range of new-found opportunities. Now that offline classes have been reinstated, it is time to mull over the question of the hour – is the online mode of learning more effective?
It is evident that additional assistance in the form of tuitions help the students excel in academics.
Do we need online tuitions?
Even though schools have gone back to their traditional classroom learning methods after the pandemic, the impact created by online learning boom still lingers in the air. Several tuition centres and home tutors have decided to continue providing personalised online tuitions, considering the benefits and high demand. It is evident that additional assistance in the form of tuitions help the students excel in academics. The process of learning that happens within the four walls of a classroom in a school has its limitations. Tuitions equip students to gain a closer understanding of the subjects, and acts as a little training project to develop a healthy study habit. What happens if these tuition lessons are taken online? Do personalised online tuitions prove to me more effective in facilitating an exponential progress in students? How do we decide if our children require a personalised online tuition? Here are 10 reasons why your child needs an online tuition:
Personalised attention and round-the-clock accessibility
One major distinction between traditional school classrooms and personalised online tuitions is the quality of attention received by the student. A school teacher or a tutor who runs an institution are responsible to engage with many students at the same time, which restricts the amount of time allotted to each student individually. Personalised online tuitions, on the other hand, assures that the tutor's undivided attention is focused solely on your child. They get ample time to observe, analyse and evaluate their student, and devise a study plan that is most suitable for each student. Unlike school teachers, online tutors are always accessible, and are ready to listen to your child's humblest academic dilemmas anytime, just a mouse-click away. 
Flexibility in terms of time, content and location
Personalised online tuitions are chosen by most parents across the globe, owing to its flexible nature. Classes can be customised and arranged as per the requirement and convenience of the students and their parents. Many parents often face issues with the timings of offline tuitions, which involves dropping off and picking up their children at the tuition centre. With the bustling traffic of our cities, this can be tedious and time consuming. Personalised online tuitions can be arranged at anytime as per the comfort of the students, instead. Last minute reschedules and improvisations can be made. Students do not have to compromise their extracurricular activities or gametime to fit in their tutor. They can relax in the cosiness of their home and attend their online classes without having to sacrifice anything. Personalised online tuitions also allow the students and their parents to choose the subject and specific topic they wish to learn. 
More engagement and better performance from students
What happens when the drab classroom with monotonous lecturing and easy distractions transforms into an enthusiastic interaction between two people who are comfortable in spending time with each other? This is the magic that can be observed in a personalised online tuition session. When the tutor gets to focus his entire attention on one student and engage in one-to-one conversation with them, the student naturally gets involved in the class without even realising it. Studies state that such customised tutorial sessions bring about active participation from the part of students. They start to follow attentively, respond keenly and think critically. With the help of dedicated attention that is provided in a personalised online tuition, your child tends to deliver a better performance in their academic activities.
Limitless possibilities – learn what you like from the best for resources
Imagine your child wishes to learn physics. What are the options you have? You can take your kid to any subject expert or tutor who is available in your proximity. What if your child wishes to learn physics from the best subject expert of the country who lives in another city, thousands of kilometres away? It is impossible to make that happen unless you are willing to relocate. Now what if your child is particularly interested in quantum mechanics and there is no expert available near you? Personalised online tuitions sort out all these tough situations effortlessly. You can connect to any subject expert who can help your child learn, across all geographical boundaries. You have a wide range of subjects and topics to choose from, and the best experts are available in each discipline to guide your child. The possibilities opened up by personalised online tuitions are limitless. Best resources and tutors can be accessed by your device, and there is nothing more exciting for a knowledge seeker.
Cost-effective and open for all
Normally, an additional tuition for your child translates to a heavier financial burden on you. Coaching classes and tuition centres demand a high fee, and additional expenses such as mess bills, transportation costs and payment for printed textbooks follow. Apart from the already exhausting school fee, parents are forced to find funds to meet such costs as well. With personalised online tuitions, things are not the same. Since the classes are held online, and your interaction is directly with the tutor, the expenses are considerably low. Travel expenses are nil, tuition fee is affordable, and resources including textbooks can be received as softcopies. The only additional cost incurred in a personalised online tuition is the data charge or broadband bill, which is definitely not an unnecessary expense in an average Indian household.
Traditional classrooms are replaced with new learning methods
Personalised online tuitions employ nascent technologies in the field of education, to felicitate effective learning. Traditional teaching tools such as blackboard, books and charts give way to visual representations and power point presentations. Students are encouraged to involve in the learning process by participating in activities, surfing through interactive resources and finding new ways of learning the subject. Visual stimulations are proved to be helpful in clearer comprehension and longer retention. Such visual stimulations are utilised by personalised online tuitions to reap the best results out of students. The format of study materials also differs from the traditional ones. Video classes are available in recorded format for the students to revisit. Evaluations and tests are also conducted over the web, in a new and efficient way. 
Personalised online tuition is the best option for digital natives
For a generation who is growing up on par with the rapid growth of technology, digital classrooms and resources are the best choices. Online mode of interaction can easily forge a stronger communication channel with students who are digital natives. Personalised online tuitions follow a mode of interaction that is most preferred by them. They get to attend classes on their personal gadgets, and customise their learning process on their own. This will kindle an organic interest in the students to attend the classes and go through the exercises. Our children have outgrown traditional classrooms, and it is high time we come up with an alternative that is suitable for their attention span. Personalised online tuitions serve this job. 
Better parent-teacher engagement
Personalised online tuitions enable a better interaction between the parents and the tutor. Children attend classes at their home, which makes it easier for the parents to monitor and assess the quality of classes. Parents also get to choose the best tutor for their children. Since the classes are online and tutors are available anytime for a chat, proper communication can be maintained by the parents with them. A better interaction with your child's online tutor will help you learn more about their academic progress, strengths and weaknesses. Online tutors can send the child's test results and evaluation reports instantly to their parents.
Makes learning fun and enjoyable
What a personalised online tuition lack is what a student hates the most about learning – strict rules and rigid schedules of a traditional school system. While attending an online class in the comfort of their home, students do not feel that they are pushed to learn something as they feel in school. Instead, personalised online tuition makes them wonder more about the things they do not know, ignites the inquisitiveness in them, and train them to seek knowledge on their own. In other words, online tutors encourage children to approach their lessons with enthusiasm, not aversion. Interactive mode of learning is the key to this transformation.
Online classroom in the learning method of future
The age of conventional schooling system will fade off soon in near future. Many organisations have tasted the convenience of online tools and remote working during the times of pandemic, and have decided to integrate it into their usual mode of functioning. Hybrid work atmosphere consisting of both online and offline components are not so uncommon now. Eventually, our education system will also undergo timely changes and adapt remote learning. Given that we have now realised the immense opportunities ingrained in the online learning method, this will not take much time. Why wait for the future to arrive when you can go ahead and gift your children the future right now by enrolling them to a good personalised online tuition class?
Why Tutormine is your child's best learning partner
If you are in search of the best personalised online tuitions for your child, then Tutormine is here to help. Tutormine's panel of tutors consists of subject experts from across the globe, curated after a stringent selection process. You can choose then subjects and topic for your child to learn, select the tutor best suitable for your requirements, and schedule the class as per your convenience. Classes are available for all curriculums, all standards and all subjects. Introduce your child to Tutormine today, and watch them as they scale heights of academic excellence with proper guidance.